COMMERCIAL:

Preferred Electric, Inc. has a variety of commercial experience. Whether it involves a tenant build out, restaurant, office, church or warehouse, we can help.


** High Bay Lighting

** Conduit Installation

** Equipment Wiring Installation

** Switches & Receptacles

** Custom Lighting

** Sign Wiring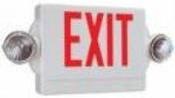 ** New Circuits

** Exit & Emergency Lighting

** And Much More

LET OUR KNOWLEDGE AND EXPERIENCE WORK FOR YOU!